"Step by Step" Hair Replacement. The Most Natural, Gradual, Non-Surgical Hair Replacement.
IHS has developed the latest 'Step by Step' hair replacement techniques that ensure results are completely natural and undetectable, so you can feel your best. Step by Step is a non-surgical treatment option that allows hair to be restored to its original or desired density, without any pain or operation.
This type of treatment can bring your hairline back gradually, ensuring the treatment is discreet and unnoticeable to others. The new hair can be created to thicken over time until the desired density is achieved. It also can be used to replace hair faster, whether it is a receding hairline or a thinning crown.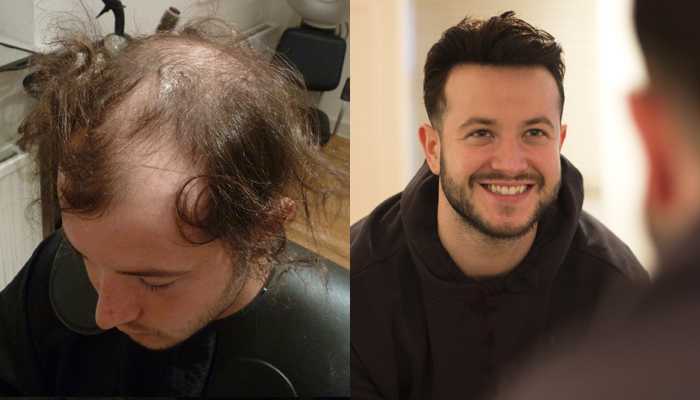 "Step by Step" procedures are bespoke, and therefore vary from client to client. A consultation with one of our specialists will be necessary to determine the nature and cost of the procedure to be used. International Hair Studios comprises of understanding, experienced professionals trained in cutting edge hair replacement technology, who ensure your visit is educational, informative and completely confidential.
Step by Step non-surgical grafting utilises as much of the client's own healthy hair as possible. Hair is carefully sourced from our labs and added to the skin and existing hair to bring back the full style to the thinning areas. The hair is added in the same direction and pattern as the original hair growth, to obtain a result, which emulates the natural hair in every way. Regardless, if you are in the earlier stage of loss and only need a little hair added to your temples or if you have been thinning for years, International Hair Studio will advise you on the best way to build back the hair to a style you are comfortable with.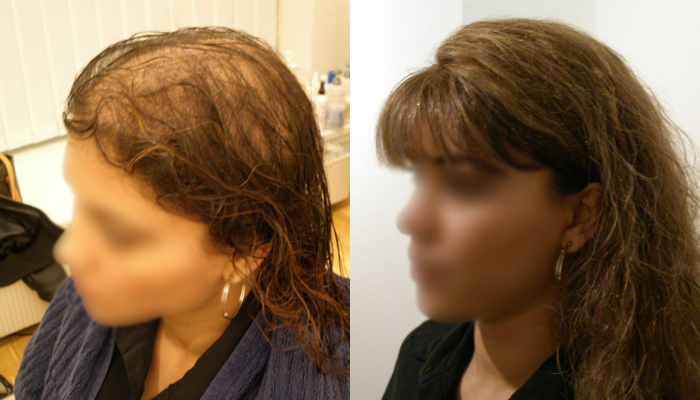 Your hair changes as you get older: an older man will usually thin around the temples or grey. It is possible to match this changing style with non-surgical treatment. Many of our clients come to us and just want to look their age, not 30 years younger. With this type of treatment, we can tailor it easily to get to your desired result.
Favoured by actors in Hollywood and Bollywood, "Step by Step" is the only procedure, which adds thickness and volume to hair, with the changes remaining undetectable – even under the scrutiny of the big screen. If you are particularly active, International Hair Studio can still help. We have helped kick-boxers, footballers, politicians, students and pensioners regain their confidence and we pride ourselves on offering the same level of care and attention to everyone.
Coronavirus Update
International Hair Studio is taking the Coronavirus (COVID-19) situation extremely seriously. We are committed to providing our customers and staff with a safe and hygienic space, and have introduced additional precautionary measures within our premises in both London and Reading. 
Also, we now offer video consultations, so people can talk to us about their hair loss online via Skype, FaceTime and WhatsApp – for those who require to stay at home.