Receding hairline
Below is a great example of one of our clients who came to us at a stage where the hairline had just began to thin. We were able to offer this client a combination of medicine alongside laser therapy, which allows the blood to reach the roots of the hair follicles and bring back the strength and density to the hair.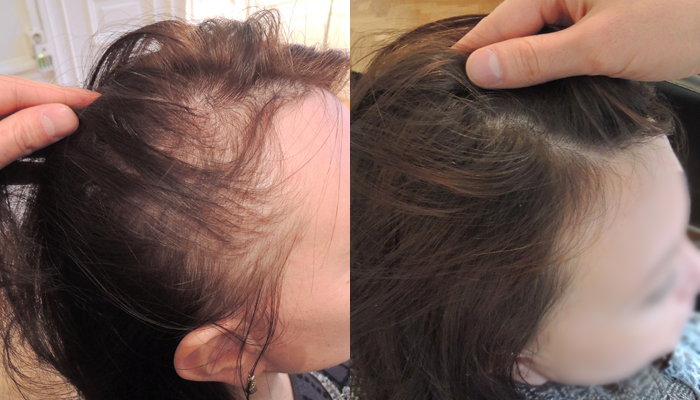 Below is a client who came to visit us after suffering with a thinning hairline for quite some time. We informed her how her hair was likely to progress and the best treatment option for her. She was offered our "Step by Step" treatment in order to create a hairline that had a thick and strong density.
Some people find it difficult to tell if they are experiencing hair loss in the early stages. We see many clients who just want an expert opinion, to clarfiy if they are beginning to lose hair and how it is likely to progress. If you are unsure about your hair loss and you aren't quite ready for a face to face consultation, you can always email us pictures of your hair to get an initial expert insight.
IHS offers many types of treatments for all types of hair loss. In the case of traction alopecia, we would arrange a treatment that suits your hair and lifestyle needs, depending on the reasons for the hair loss and how it is likely to develop, whilst also guaranteeing results. If this type of hair loss is caught early on you may find that the treatment required isn't too extensive. To find out about all the treatments we have to offer take a look at our treatments page.
Below is a progress shot of one of our female clients who had extensive thinning to the middle of her hairline. It had progressed to a stage where "Step by Step" was the best treatment for her, giving her hairline the same thickness as the rest of her hair.