Receding Hairline
A receding hairline is a progressive type of hair loss, which commonly develops on either side of your forehead. It can begin to effect males even in their teenage years. This type of hairline change can quickly create an untrue aging appearance. 
The recession of the hairline may either be something that happens on it's own and not effect the rest of the hair; or it may happen in conjunction with the rest of the hair thinning and developing into a pattern of hair loss. It is always best to get treatment as early as possible, to avoid your hair becoming any worse. The pattern of hair loss may be different from person to person, but with all types of hair loss, as soon as it is the hair can then be treated immediately to minimize the damage.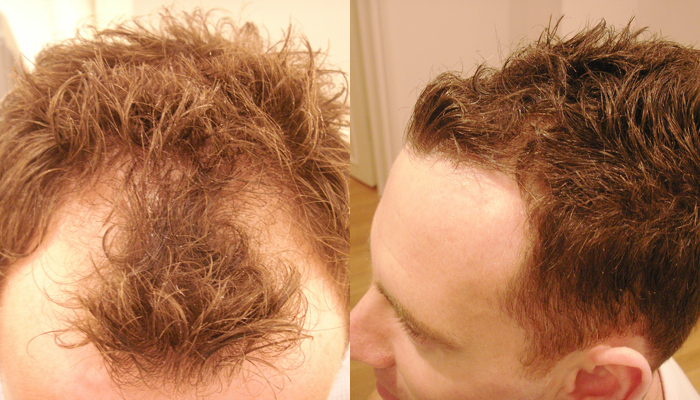 Above is a three-month progress picture of one of our clients, who suffered with a receding hairline. After his free consultation, we decided his best option would be our IHS laser treatment. This shows the progress he has made just three months into his treatment. We create a treatment plan that suits you.  
IHS offers treatments for all different types of hair loss. In the case of a receding hairline, the treatment type will depend on the reason for the loss and also how far it has progressed. To find out about all the treatments we offer, visit our treatments page.  
If you think you may be experiencing hair loss, then please give one of our friendly team a call for an informal chat. We are more than happy to meet with you for a free consultation or if you are unable to make it to one of our studios, we can arrange a phone consultation. Majority of our staff have experienced hair loss, which has been treated by us, so we understand how you may feel.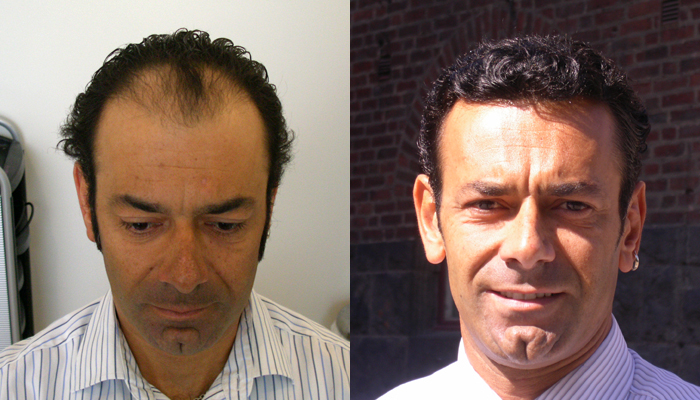 Above is an example of one of our clients who visited us when the hairline had begun to develop into a pattern of hair loss. A "Step by Step" programme was devised, giving him instant results and protecting him from future loss, so he wouldn't have to repeat the procedure in the future. 
The above example is of a client who came to visit us after experiencing hair loss at a young age. He had been styling his hair to conceal the receding hairline, but it still affected his confidence. After weighing up his options, he came for a free consultation and eventually chose a treatment to reshape and restore his hairline.